Scoprite i tanti colori dell'Olanda e del Belgio!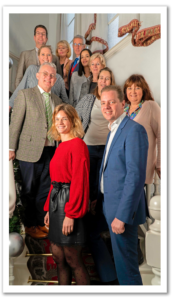 Non c'è un altro paese come L'Olanda con tanti colori. Non c'è un altro paese con cosi tante diversità. I tulipani di diversi colori, le dighe verdi, i tetti rossi, le case di legno di colore verde, gli zoccoli gialli.. un scenario perfetto per poter offrire un programma attrattivo. Possiamo offrire suggerimenti originali da aggiungere al vostro programma base, cosi come per programmi turistici ma anche per riunioni con idee originali per la sera, per incentive e viaggi lavorativi, noi ci occupiamo di tutto. In stretta collaborazione con voi, faremo scoprire ai vostri clienti i vari colori dell'Olanda e del Belgio. Per questo motivo: benvenuti in Olanda e Belgio e Benvenuti con Holland Palette!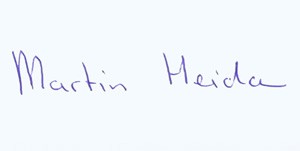 Martin Heida, Direttore de Holland Palette
"Die Vorbereitung und Ausführung dieser Reise entsprach unseren Anforderungen.  Der Fahrer war super, Mittagessen in einer alten Kirche ;gut und originell, Spaziergang durch Giethorn sehr schön zu empfehlen…Im Namen aller Teilnehmer kann ich sagen dass diese Reise ein voller Erfolg war."

We just came back from an amazing trip around the Netherlands. We were very pleased with the trip's logistics and the accommodations. Our guide was amazing! She was able to graciously lead us with great patience and charisma.

Como te comente al principio solo pueden decirnos cosas buenas………..enamorados del país y del viaje. ASIII QUE FENOMENALLLLLL

"Bonjour Daniek, Un grand merci à vous! Au Plaisir de travailler à nouveau avec Holland Palette, je crois que ça doit faire maintenant 15 ans que nous travaillons ensemble ?"

Thank you for your help. The hotel was EXCELLENT! Great place to stay, wonderful staff and the restaurant was fabulous. Also the car company you used was marvelous. Exactly where they should be when you ordered them.

"Tout le personnel de la société xxx est ravi de son w.end à Amsterdam. L'organisation était parfaite d'après le directeur financier."