Feel free to contact us, we will be happy to provide you more information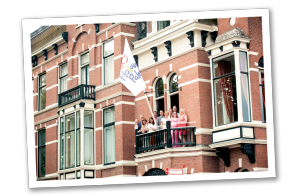 Since 1998 Holland Palette specializes in organizing complete programs for groups and individuals in the Benelux countries.  We offer a large variety of hotels; from budget class up to 5-star accommodation.  We have made a selection of fine restaurants in most towns. A team of 60 guides is at your service to lead your group in a pleasant, informative and efficient way. We also organize meetings and festive events with entertainment. Whether you prefer a tour by bus or boat, bicycle or tram, everything is possible.   We listen carefully to your wishes and prepare tailor-made proposals.  We recognize that the organization of the tour must be perfect. In close co-operation with you.
Filippo Battiato Group co-ordinator
Email: filippo@hollandpalette.nl
Tel.: +31 70 20 50 119
I want our clients to benefit from my experience and product knowledge, so each client can make the perfect choice based on my advice.
I also want the travelers to have an unforgettable joyful experience, based on close co-operations with our suppliers.
Liset van Zijl Accounting
Email: liset@hollandpalette.nl
Tel.: +31 70 30 60 646
I love being the bookkeeper at Holland Palette,  and work straightforward and open regarding both clients' and the suppliers' invoices. I particularly enjoy quickly solving any irregularity that may occur on either side and thus make sure every project runs smoothly financially.