Feel free to contact us, we will be happy to provide you more information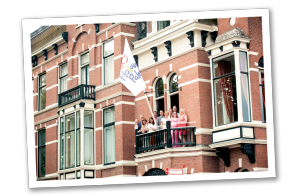 Since 1998 Holland Palette specializes in organizing complete programs for groups and individuals in the Benelux countries.  We offer a large variety of hotels; from budget class up to 5-star accommodation.  We have made a selection of fine restaurants in most towns. A team of 60 guides is at your service to lead your group in a pleasant, informative and efficient way. We also organize meetings and festive events with entertainment. Whether you prefer a tour by bus or boat, bicycle or tram, everything is possible.   We listen carefully to your wishes and prepare tailor-made proposals.  We recognize that the organization of the tour must be perfect. In close co-operation with you.
Xander Nieuwenhuys Area manager Southern & Eastern Europe
Email: xander@hollandpalette.nl
Tel.: +31 70 20 50 118
I strive to have an excellent relationship with our clients, our suppliers and my colleagues.  In close cooperation with all I want to make sure we supply a top product for the final guests.
Niels Aalberts Area manager French speaking countries
Email: niels@hollandpalette.nl
Tel.: +31 70 306 06 46
By proposing original ideas and programs with attractive rates, I like to make the difference, toghether with the client in order to create the most perfect vacation to our destinations Belgium and Holland.
Liesbeth Alleblas Hotel & FIT co-ordinator
Email: liesbeth@hollandpalette.nl
Tel.: +31 70 20 50 112
My specialty is putting original tailor made programs together for the high-end individual clients.  I always aim for top level service, carefully taking care of the particular interests of the clients.
Saskia van Poppel Group & FIT co-ordinator
Email: saskia@hollandpalette.nl
Tel.: +31 70 30 60 646
I enjoy working for French and English speaking clients and to take care of the individual VIP clients and groups.  I'm always aiming for the same; to make the tour as complete as possible so the visitors will see the beautiful things Holland Belgium and Luxemburg offer and that they will come back to you telling about their magnificent experiences over here.
Richard Caron Guide & Group co-ordinator
Email: richard@hollandpalette.nl
Tel.: +31 70 30 60 646

I Enjoy making sure my commercial partner is happy with the work I do for him and that we may achieve our common goal.  Being Holland Palette tour guide and incentive coordinator during the months I am not at the office, I am always ready to be the source of practical information for clients and colleagues alike.
Liset van Zijl Accounting
Email: liset@hollandpalette.nl
Tel.: +31 70 30 60 646
I love being the bookkeeper at Holland Palette,  and work straightforward and open regarding both clients' and the suppliers' invoices. I particularly enjoy quickly solving any irregularity that may occur on either side and thus make sure every project runs smoothly financially.