Discover the many colours of Holland and Belgium!
There isn't a country with as much colour and diversity as Holland.  Rainbow-like fields of brightly-coloured tulips, green dikes, red roofs, blue Delft pottery, yellow wooden shoes, all competing for the eye's attention and bringing smiles to faces … they all add to your clients' enjoyment of their trip, and they help make your program a success.  We have some very original and creative ideas that allow you to tailor a program to your liking, crafting it to suit your clients' interests.  Be it a program focused entirely on tourism, or one centered around meetings punctuated with entertaining evening programs … be it a technical visit or one that is activity-based … we take care of every aspect for you.  Working closely with you, we will help your clients discover the many colours of Holland and Belgium.  Trust us to make you look good … that's what we do best.  So, welcome to Holland and Belgium, and welcome to Holland Pallette!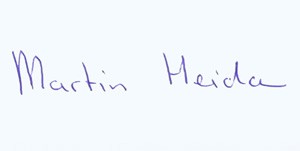 Martin Heida, President Holland Palette

Individual VIP travel
Tailormade programs for the high end traveller
Holland Palette is your perfect partner for tour programs for your individual clients at a high level. We listen carefully to your wishes and prepare tailor made proposals. Boutique hotels, excursions, limousine transfers, and also high speed train tickets to and from Paris, London, Berlin, etc. We recognize that the organization of the tours must be perfect.

Incentives palette plus
Colorful Programs in our colorful countries
Holland and Belgium offer the ideal decor for a successful incentive program; The many-colored tulips, the green dikes, the red roofs, the green wooden houses, the yellow wooden shoes, or the white foam on a home-brewed Belgian beer….We offer you a large palette of possibilities in various price ranges.
Thank you for your help. The hotel was EXCELLENT! Great place to stay, wonderful staff and the restaurant was fabulous. Also the car company you used was marvelous. Exactly where they should be when you ordered them.

"Ha quedado clara la enorma ayuda y vuestra presionalidad en Holland Palette.  Al grupo le encantó el programa que nos ayudaste a diseñar y el lado positivo del cierre del aeropuerto fue que pudieron   conocer Amsterdam un poco méas en profunidad. La agencia me comentó que quedaron muy agradicidos a la guía y Xander por su ayuda en el destino."

"Bonjour Daniek, Un grand merci à vous! Au Plaisir de travailler à nouveau avec Holland Palette, je crois que ça doit faire maintenant 15 ans que nous travaillons ensemble ?"

"Dear Xander, I am happy to let you know that the clients were happy with all the services. They liked their rooms a lot, especially for their size, breakfast was very good. The location far form the centre, but convenient connection with the free shuttle of the hotel. The restaurants all fine, they were aware that it was as per the budget they had, so they are satisfied."

Un grand merci à vous! Au plaisir de travailler à nouveau avec Holland Palette, je crois que ça doit faire maintenant 15 ans que nous travaillons ensemble ?

Como te comente al principio solo pueden decirnos cosas buenas………..enamorados del país y del viaje. ASIII QUE FENOMENALLLLLL

We just came back from an amazing trip around the Netherlands. We were very pleased with the trip's logistics and the accommodations. Our guide was amazing! She was able to graciously lead us with great patience and charisma.

"Comme je l'ai dit au MAP PRO ; les prestations que j'ai vu de mes propres yeux pendant ces 3 jours à Amsterdam étaient vrament de très bonne qualité Les repas étaient très bien et nous avons apprécié la sérénité et la très grand disponibilité du guide."

"Les participants étaient ravis de leur voyage ; ils ont adoré le guide, les hôtels étaient très bien et ils n'ont que de bons souvenirs de la Belgique.  Merci de votre compétence et à une prochaine fois."

"Die Vorbereitung und Ausführung dieser Reise entsprach unseren Anforderungen.  Der Fahrer war super, Mittagessen in einer alten Kirche ;gut und originell, Spaziergang durch Giethorn sehr schön zu empfehlen…Im Namen aller Teilnehmer kann ich sagen dass diese Reise ein voller Erfolg war."
LOOKOUT Amsterdam now open
An observation deck with an unrivalled panoramic view of Amsterdam. See the city's historical center, the port, the polder landscape and the famous canals. Enjoy the experience ; a state-of-the-art interactive exhibition about Amsterdam's history and culture. And soon – a giant swing! A swingset that sends thrill-seekers (in a full-body safety harness), flying back and forth over the edge of the tower. Lookout is also a perfect place to enjoy a cocktail with a view. One floor below is a turning high end restaurant.