Discover the many colours of Holland and Belgium!
There isn't a country with as much colour and diversity as Holland.  Rainbow-like fields of brightly-coloured tulips, green dikes, red roofs, blue Delft pottery, yellow wooden shoes, all competing for the eye's attention and bringing smiles to faces … they all add to your clients' enjoyment of their trip, and they help make your program a success.  We have some very original and creative ideas that allow you to tailor a program to your liking, crafting it to suit your clients' interests.  Be it a program focused entirely on tourism, or one centered around meetings punctuated with entertaining evening programs … be it a technical visit or one that is activity-based … we take care of every aspect for you.  Working closely with you, we will help your clients discover the many colours of Holland and Belgium.  Trust us to make you look good … that's what we do best.  So, welcome to Holland and Belgium, and welcome to Holland Pallette!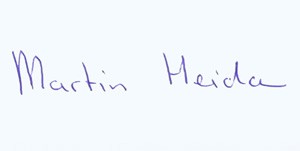 Martin Heida, President Holland Palette

Individual VIP travel
Tailormade programs for the high end traveller
Holland Palette is your perfect partner for tour programs for your individual clients at a high level. We listen carefully to your wishes and prepare tailor made proposals. Boutique hotels, excursions, limousine transfers, and also high speed train tickets to and from Paris, London, Berlin, etc. We recognize that the organization of the tours must be perfect.

Incentives palette plus
Colorful Programs in our colorful countries
Holland and Belgium offer the ideal decor for a successful incentive program; The many-colored tulips, the green dikes, the red roofs, the green wooden houses, the yellow wooden shoes, or the white foam on a home-brewed Belgian beer….We offer you a large palette of possibilities in various price ranges.
"El grupo regresó ayer de Bruselas.  Han vuelto todos muy contentos.  La guía estupenda, los restaurantes buenísimos y además tuvieron muy bien tiempo."

"Tout le personnel de la société xxx est ravi de son w.end à Amsterdam. L'organisation était parfaite d'après le directeur financier."

"Bonjour Daniek, Un grand merci à vous! Au Plaisir de travailler à nouveau avec Holland Palette, je crois que ça doit faire maintenant 15 ans que nous travaillons ensemble ?"

"Les participants étaient ravis de leur voyage ; ils ont adoré le guide, les hôtels étaient très bien et ils n'ont que de bons souvenirs de la Belgique.  Merci de votre compétence et à une prochaine fois."

Thank you for your help. The hotel was EXCELLENT! Great place to stay, wonderful staff and the restaurant was fabulous. Also the car company you used was marvelous. Exactly where they should be when you ordered them.

We just came back from an amazing trip around the Netherlands. We were very pleased with the trip's logistics and the accommodations. Our guide was amazing! She was able to graciously lead us with great patience and charisma.
There are so many places in Holland to make your program special, surprising and unique !
Leeuwarden, Hindelopen, Makkum, Sneek, Texel, Hoorn, Enkhuizen, Medemblik, Alkmaar, Edam, Monnickendam, Volendam, Boertange, Groningen, Zwolle, Giethoorn, Deventer, Zutphen, Kampen, Urk, Elburg, Spakenburg, Amersfoort, Gorssel, Ruurlo, Utrecht, Naarden, Heusden, Haarlem, Leiden, Gouda, Oudewater, Schoonhoven, Den Haag, Delft, Rotterdam, Schiedam, Dordrecht, Breda, Den Bosch, Maastricht, Zierikzee, Veere, Middelburg, Vlissingen…….. and more!
(and then there is also Amsterdam)
Let us assist you to make your clients' visit creative!