Discover the many colours of Holland and Belgium!
There isn't a country with as much colour and diversity as Holland.  Rainbow-like fields of brightly-coloured tulips, green dikes, red roofs, blue Delft pottery, yellow wooden shoes, all competing for the eye's attention and bringing smiles to faces … they all add to your clients' enjoyment of their trip, and they help make your program a success.  We have some very original and creative ideas that allow you to tailor a program to your liking, crafting it to suit your clients' interests.  Be it a program focused entirely on tourism, or one centered around meetings punctuated with entertaining evening programs … be it a technical visit or one that is activity-based … we take care of every aspect for you.  Working closely with you, we will help your clients discover the many colours of Holland and Belgium.  Trust us to make you look good … that's what we do best.  So, welcome to Holland and Belgium, and welcome to Holland Pallette!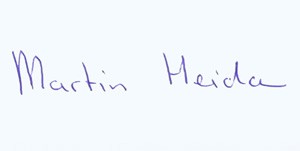 Martin Heida, President Holland Palette

Individual VIP travel
Tailormade programs for the high end traveller
Holland Palette is your perfect partner for tour programs for your individual clients at a high level. We listen carefully to your wishes and prepare tailor made proposals. Boutique hotels, excursions, limousine transfers, and also high speed train tickets to and from Paris, London, Berlin, etc. We recognize that the organization of the tours must be perfect.

Incentives palette plus
Colorful Programs in our colorful countries
Holland and Belgium offer the ideal decor for a successful incentive program; The many-colored tulips, the green dikes, the red roofs, the green wooden houses, the yellow wooden shoes, or the white foam on a home-brewed Belgian beer….We offer you a large palette of possibilities in various price ranges.
I want to thank you personally for your patience and support for this request, as I am aware that this was a small group with a lot of requirements. So we are really thankful for your support and happy for the the positive feedback from client.

"Les participants étaient ravis de leur voyage ; ils ont adoré le guide, les hôtels étaient très bien et ils n'ont que de bons souvenirs de la Belgique.  Merci de votre compétence et à une prochaine fois."

"Ha quedado clara la enorma ayuda y vuestra presionalidad en Holland Palette.  Al grupo le encantó el programa que nos ayudaste a diseñar y el lado positivo del cierre del aeropuerto fue que pudieron   conocer Amsterdam un poco méas en profunidad. La agencia me comentó que quedaron muy agradicidos a la guía y Xander por su ayuda en el destino."

"Dear Xander, I am happy to let you know that the clients were happy with all the services. They liked their rooms a lot, especially for their size, breakfast was very good. The location far form the centre, but convenient connection with the free shuttle of the hotel. The restaurants all fine, they were aware that it was as per the budget they had, so they are satisfied."

Un grand merci à vous! Au plaisir de travailler à nouveau avec Holland Palette, je crois que ça doit faire maintenant 15 ans que nous travaillons ensemble ?

Nous tenons à vous remercier pour l'entière satisfaction des deux groupes Tout le mérite vous revient.
We wish you a happy and a very successful new year!