Discover the many colours of Holland and Belgium!
Holland Palette is a DMC specializing in creating complete tourism programs in Holland and Belgium. Since 1998 we specialize in organizing complete programs for groups and individuals in the Benelux countries. Have a look at our large variety of hotels; from budget class up to 5-star accommodation. We have made a selection of fine restaurants in most towns and a team of 60 guides is at your service to lead your group in a pleasant, informative and efficient way. Furthermore we specialize in organizing meetings and festive events with live entertainment and whether you prefer a tour by bus or boat, bicycle or tram, everything is possible. Our team listens carefully to your wishes and will prepare tailor-made proposals. Most importantly at Holland Palette we recognize that the organization of the tour must be perfect and in close co-operation with you. So, welcome to Holland and Belgium, and welcome to Holland Palette!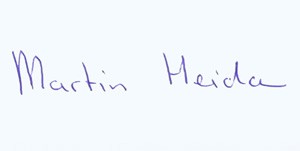 Martin Heida, President Holland Palette
Holland Palette is a preferred supplier to the Floriade Horticultural Expo in 2022. For more information about the event and our packages please visit our Floriade page. 
"Ha quedado clara la enorma ayuda y vuestra presionalidad en Holland Palette.  Al grupo le encantó el programa que nos ayudaste a diseñar y el lado positivo del cierre del aeropuerto fue que pudieron   conocer Amsterdam un poco méas en profunidad. La agencia me comentó que quedaron muy agradicidos a la guía y Xander por su ayuda en el destino."

"El grupo regresó ayer de Bruselas.  Han vuelto todos muy contentos.  La guía estupenda, los restaurantes buenísimos y además tuvieron muy bien tiempo."

"Tout le personnel de la société xxx est ravi de son w.end à Amsterdam. L'organisation était parfaite d'après le directeur financier."

Un grand merci à vous! Au plaisir de travailler à nouveau avec Holland Palette, je crois que ça doit faire maintenant 15 ans que nous travaillons ensemble ?

Thank you for your help. The hotel was EXCELLENT! Great place to stay, wonderful staff and the restaurant was fabulous. Also the car company you used was marvelous. Exactly where they should be when you ordered them.

"Les participants étaient ravis de leur voyage ; ils ont adoré le guide, les hôtels étaient très bien et ils n'ont que de bons souvenirs de la Belgique.  Merci de votre compétence et à une prochaine fois."
Why Holland Palette as your DMC?
→ You can reach us 24/7
→ We speak your language
→ Receive an offer within 24 hours
→ Your DMC Expert in the Benelux
→ Creative and tailor made programs