Discover the many colours of Holland and Belgium!
Holland Palette is a DMC specializing in creating complete tourism programs in Holland and Belgium. Since 1998 we specialize in organizing complete programs for groups and individuals in the Benelux countries. Have a look at our large variety of hotels; from budget class up to 5-star accommodation. We have made a selection of fine restaurants in most towns and a team of 60 guides is at your service to lead your group in a pleasant, informative and efficient way. Furthermore we specialize in organizing meetings and festive events with live entertainment and whether you prefer a tour by bus or boat, bicycle or tram, everything is possible. Our team listens carefully to your wishes and will prepare tailor-made proposals. Most importantly at Holland Palette we recognize that the organization of the tour must be perfect and in close co-operation with you. So, welcome to Holland and Belgium, and welcome to Holland Palette!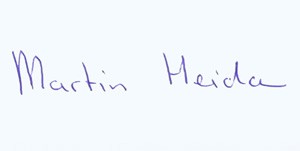 Martin Heida, President Holland Palette
Holland Palette is a preferred supplier to the Floriade Horticultural Expo in 2022. For more information about the event and our packages please visit our Floriade page. 
"El grupo regresó ayer de Bruselas.  Han vuelto todos muy contentos.  La guía estupenda, los restaurantes buenísimos y además tuvieron muy bien tiempo."

"Tout le personnel de la société xxx est ravi de son w.end à Amsterdam. L'organisation était parfaite d'après le directeur financier."

"Comme je l'ai dit au MAP PRO ; les prestations que j'ai vu de mes propres yeux pendant ces 3 jours à Amsterdam étaient vrament de très bonne qualité Les repas étaient très bien et nous avons apprécié la sérénité et la très grand disponibilité du guide."

We just came back from an amazing trip around the Netherlands. We were very pleased with the trip's logistics and the accommodations. Our guide was amazing! She was able to graciously lead us with great patience and charisma.

"Dear Xander, I am happy to let you know that the clients were happy with all the services. They liked their rooms a lot, especially for their size, breakfast was very good. The location far form the centre, but convenient connection with the free shuttle of the hotel. The restaurants all fine, they were aware that it was as per the budget they had, so they are satisfied."

"Die Vorbereitung und Ausführung dieser Reise entsprach unseren Anforderungen.  Der Fahrer war super, Mittagessen in einer alten Kirche ;gut und originell, Spaziergang durch Giethorn sehr schön zu empfehlen…Im Namen aller Teilnehmer kann ich sagen dass diese Reise ein voller Erfolg war."
Why Holland Palette as your DMC?
→ You can reach us 24/7
→ We speak your language
→ Receive an offer within 24 hours
→ Your DMC Expert in the Benelux
→ Creative and tailor made programs