Discover the many colours of Holland and Belgium!
Holland Palette is a DMC specializing in creating complete tourism programs in Holland and Belgium. Since 1998 we specialize in organizing complete programs for groups and individuals in the Benelux countries. Have a look at our large variety of hotels; from budget class up to 5-star accommodation. We have made a selection of fine restaurants in most towns and a team of 60 guides is at your service to lead your group in a pleasant, informative and efficient way. Furthermore we specialize in organizing meetings and festive events with live entertainment and whether you prefer a tour by bus or boat, bicycle or tram, everything is possible. Our team listens carefully to your wishes and will prepare tailor-made proposals. Most importantly at Holland Palette we recognize that the organization of the tour must be perfect and in close co-operation with you. So, welcome to Holland and Belgium, and welcome to Holland Palette!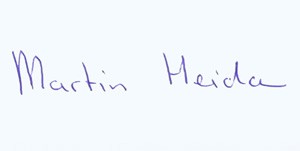 Martin Heida, President Holland Palette
Holland Palette is a preferred supplier to the Floriade Horticultural Expo in 2022. For more information about the event and our packages please visit our Floriade page. 
We would like to thank you very much! Everything was excellent. My group was very happy. If we have next group we will call you immediately.

Como te comente al principio solo pueden decirnos cosas buenas………..enamorados del país y del viaje. ASIII QUE FENOMENALLLLLL

I want to thank you personally for your patience and support for this request, as I am aware that this was a small group with a lot of requirements. So we are really thankful for your support and happy for the the positive feedback from client.

We just came back from an amazing trip around the Netherlands. We were very pleased with the trip's logistics and the accommodations. Our guide was amazing! She was able to graciously lead us with great patience and charisma.

"Les participants étaient ravis de leur voyage ; ils ont adoré le guide, les hôtels étaient très bien et ils n'ont que de bons souvenirs de la Belgique.  Merci de votre compétence et à une prochaine fois."

"Bonjour Daniek, Un grand merci à vous! Au Plaisir de travailler à nouveau avec Holland Palette, je crois que ça doit faire maintenant 15 ans que nous travaillons ensemble ?"
Why Holland Palette as your DMC?
→ You can reach us 24/7
→ We speak your language
→ Receive an offer within 24 hours
→ Your DMC Expert in the Benelux
→ Creative and tailor made programs